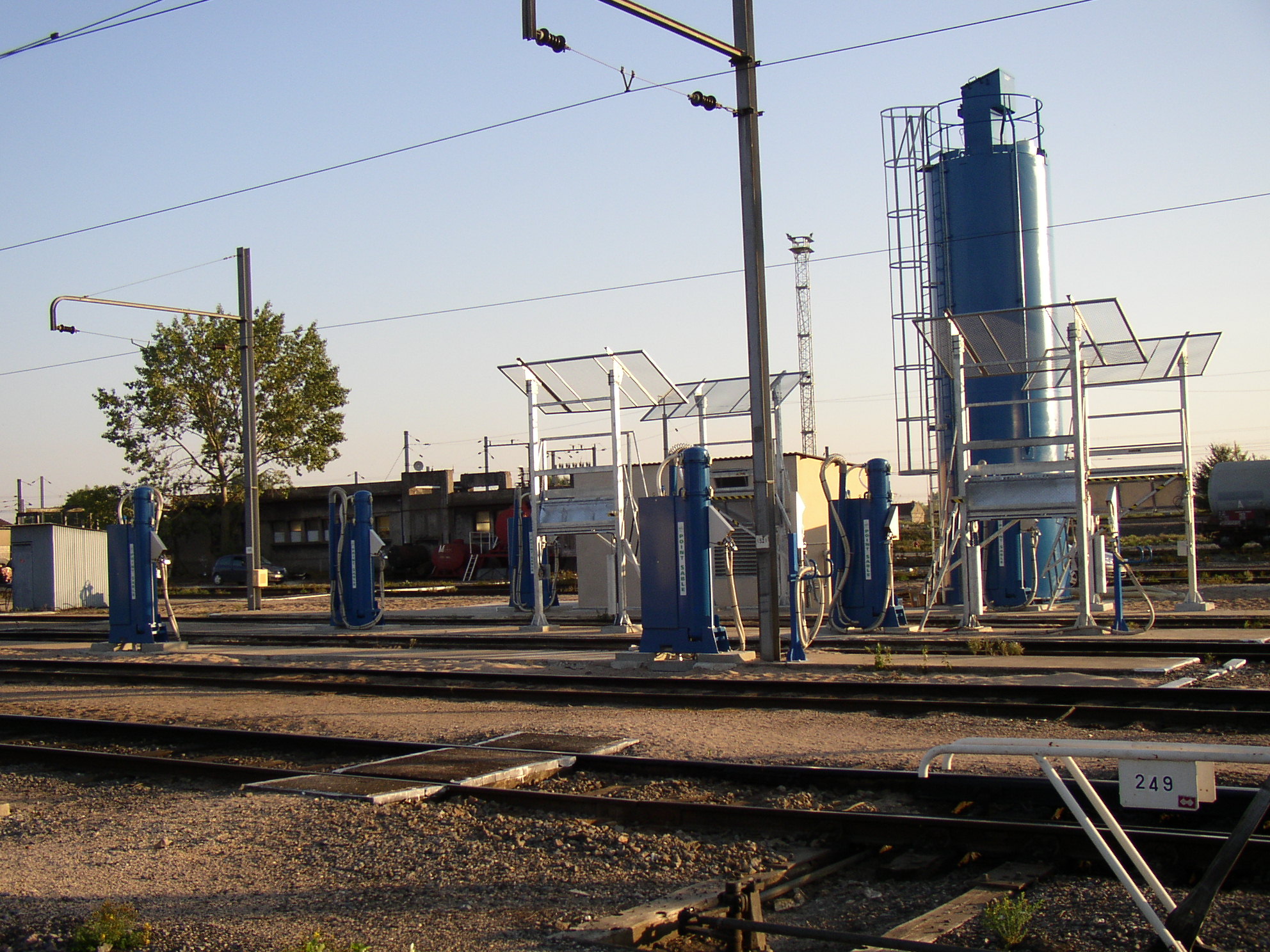 Sanding system (fixed or mobile)
A sanding system installation designed by NEU Railways is a clean, safe & efficient way to fill the sand boxes of your rolling stock.
Regular and complete filling of sand boxes is essential for safe train operation for both braking and traction on slippery rails. Lack of sand can generate dangerous situations – over running platforms and signals – plus premature wheel and rail wear.
A typical installation includes a Sand Storage Silo and Sand Dispensers installed inside the depot or outside on the servicing aprons. We also offer Mobile systems that allow to sand vehicles on different locations or to be used as a backup.
NEU Sanding systems have multiple advantages:
No sand spillage,
No dust emissions,
Eliminates manual handling of sand bags,
Easy nozzle handling, as simple as filling up your car with gaz,
Sand available immediately on demand,
High sand flow rates to minimize filling time,
Sand Dispensers capacities to suit all train types.
Technical documents: