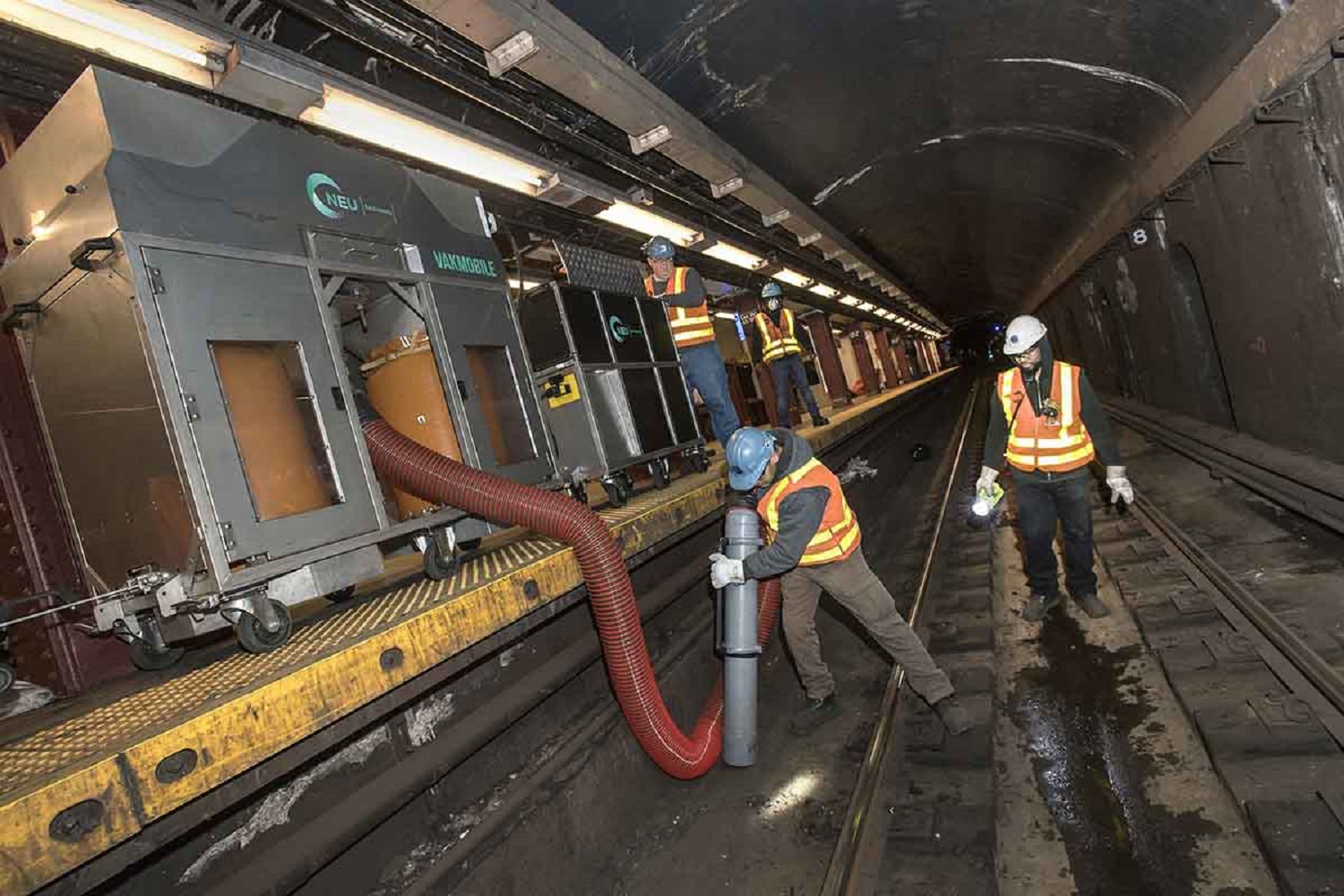 VAKMOBILE
The VAKMOBILE is a mobile vacuum unit, allowing subway station track cleaning from the platform.
It can be self-powered by portable batteries or powered from the main supply.
Thanks to its compact design, the VAKMOBILE can be transported on the subway cars to be moved from one station to another.
Technical documents: